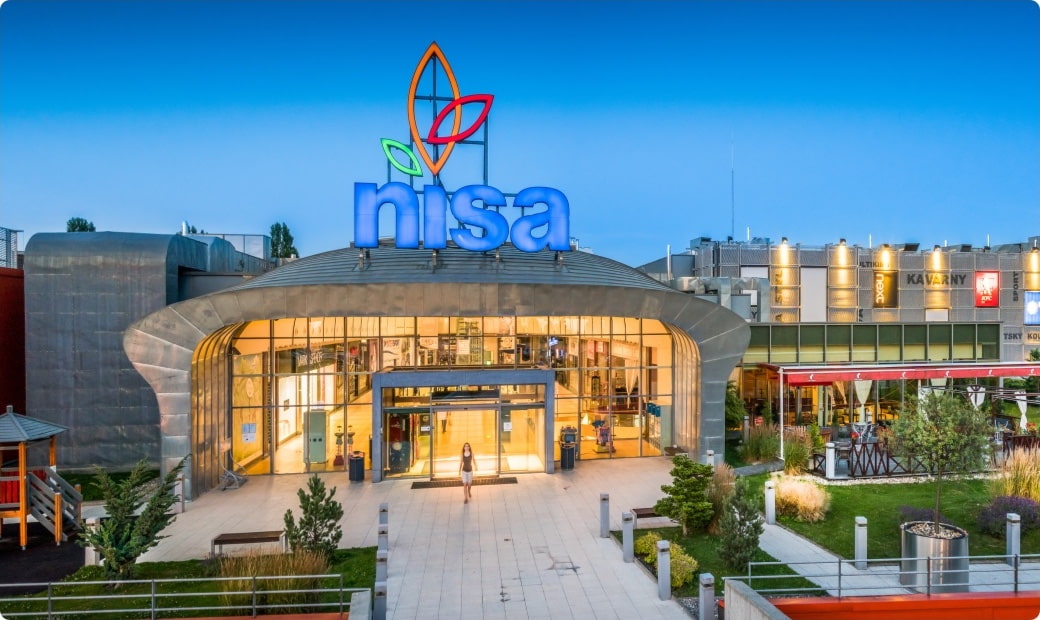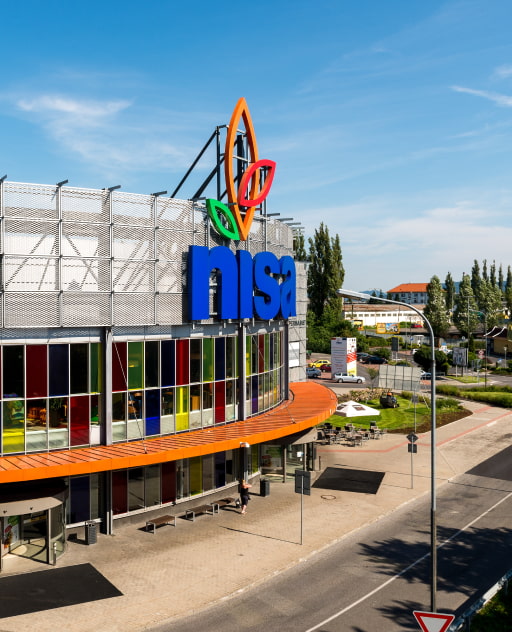 Traditional shopping spree with your whole family, exclusive brands and entertainment for couples or friends. In our shopping center Nisa you may find large amount of shops, services and entertainment for everyone. We offer a number of unique brands which cannot be found in any other shopping center in the vicinity. We open new shops regularly and try to evoke a friendly and enjoyable atmosphere for our customers. The Multiplex Cinestar offers a one and only cinematic experience thanks to the new sound system Dolby Atmos. Free shuttle buses go to the shopping center every day. Nisa Liberec. You have reached your destination.
8 halls
In Multiplex Cinestar
WiFi
Free connection in the whole center
Shuttle bus
Free transport
How to get to us?
no. 22, 31, 34, 35, 500
Autobus 500 (free)
Station: Fügnerova
Read More
Fast highway R35, use the exits for Ještěd
Parking for free for up to 1800 cars
Bike stands
There are located by the ground floor and second floor entrances
OC Nisa Liberec
České mládeže 456, 460 03
Liberec
Customer service
While shopping you may surf the Net thanks to the free Wi-Fi connection. And if or when your battery dies, you can charge your cell phone in the Charge box, which can be found in the drugstore dm.
Gift cards can be purchased online or in the vending machine on the first floor near the hypermarket. Click on the link below and see where you can use them.
WHERE TO APPLY THE VOUCHERS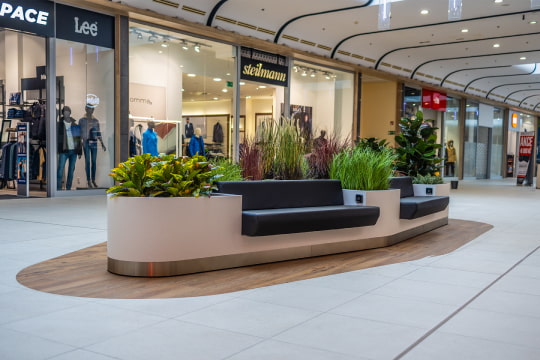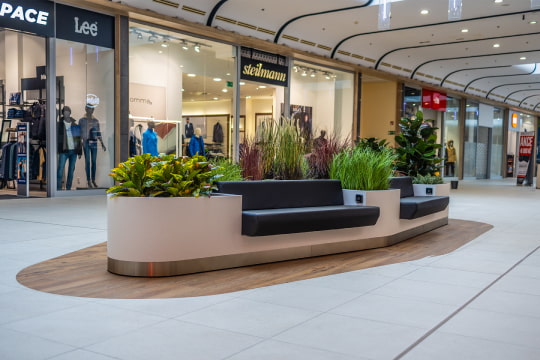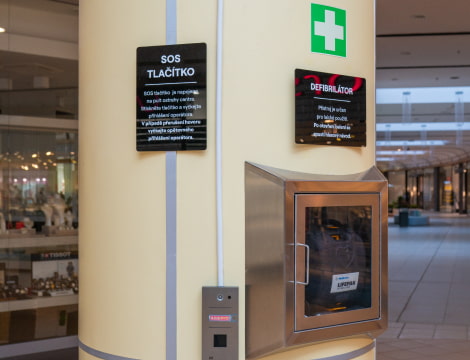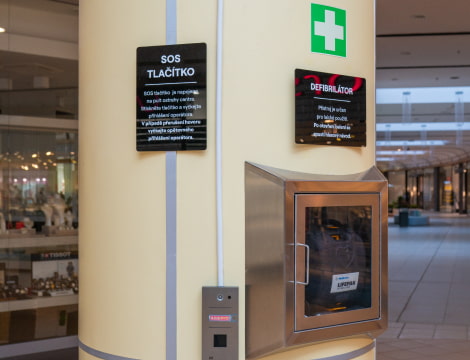 Safe Nisa
Your safety is our priority, that is why there are several safety buttons in the building. By pressing the button, you immediately contact one of the security members who will be ready to assist you. They are to be used in case of medical emergency or for example when your child gets lost.
A defibrillator is available for urgent medical episodes. The machine is designed for laics – after opening the package an audio instruction starts to play. The defibrillator is placed at the intersection of the halls near the Fann parfumery.
Short-term rent
Centre manager
Marketing coordinator
Technical manager
A firm business unit
Lost and found
Building owner - billing address
Projekt Nisa, s.r.o.
Vladislavova 1390/17, Praha 1 - Nové Město, 110 00
Company ID: 05642213
VAT ID: CZ05642213

Center management
CPI Services, a.s.
Vladislavova 1390/17, Praha 1 - Nové Město, 110 00
Company ID: 28474651
VAT ID: CZ28474651